Finally, the long overdue rewritten history section is here!
---
silverchair consists of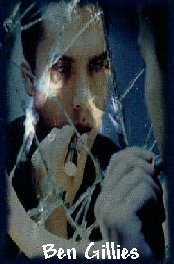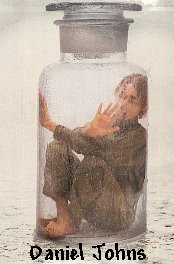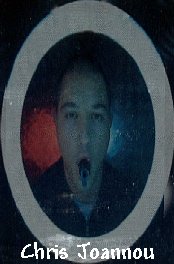 When Ben and Daniel were young they had a "band" called Short Elvis. Since neither of them could play any instruments, they just rapped. They did all cover songs. When Ben (drums) and Daniel (guitar/vocals) were a little older, they were bored, so they decided to start a band with their two friends, Chris (bass) and Tobin Finnane (rhythm guitar). This band was named the Innocent Criminals. They had a few original songs. Soon, Tobin moved with his family to England, so he left the band. Shortly following that, the Innocent Criminals entered the Pick Me competition sponsored by Nomad (Australian TV show) and Triple J (Australian radio station). They sent in a 6 minute demo version of one of their songs, Tomorrow. They won. The prize was a video clip and a day in the Triple J recording studios. That day they recorded the Tomorrow EP, which contains a shortened version of Tomorrow, as well as 3 other songs, Acid Rain, Blind, and Stoned. Triple J put Tomorrow on the air and instantly started getting requests for it. Tomorrow became an instant hit in Australia. The band's parents became their temporary managers. A small bidding war broke out between record companies to sign the Innocent Criminals. A new label named Murmur eventually won. The band was unhappy with their name, so they decided to pick a new one. They chose the name silverchair.
silverchair got hooked up with John Watson, who is currently their manager. In an amazing 9 days, silverchair recorded their first album, frogstomp. In the first week of it's release, frogstomp went straight to #1, as well as platinum in Australia. frogstomp was the first debut album by an Australian artist to go #1 in Australia in it's first week. The band's second single, Pure Massacre, went directly to number one in Australia, even while Tomorrow remained in the top 5. Soon, a few radio stations in the US started to air Tomorrow and the song became a hit there as well. Although still in high school, silverchair still did their fair share of touring to promote frogstomp. The album ended up selling well over 2 million copies.
After a short break, silverchair went back to the studio to record their second album, which would later be titled Freak Show. Daniel has recently admitted that he changed a few of the lyrics on this album and he now regrets it. The recording went very fast, and Freak Show was released to the public in February of 1997. Although it didn't do as well as frogstomp, Freak Show did sell over a million copies worldwide. silverchair did a huge amount of touring in support of this album, staying on the road for the better part of the year. In November and December of '97, silverchair did the first real tour in their homeland, Australia. Following this tour, they took long break.
For most of 1998, there was no news from silverchair. During this period, the band members just took a break from all of the touring and interviews and things they'd been doing. Daniel spent part of the year writing the songs that would end up on their next album.
In July of '98 silverchair went back into the studio to record an album. Neon Ballroom is what resulted. The time in the studio was more than the time used to record frogstomp and Freak Show combined. After mixing in LA, working out the cover and artwork and all, Neon Ballroom was released March 8th in Australia and March 16th worldwide. Following this silverchair toured... and toured... and toured, playing 110 shows in just one year. Their hard work paid off, and Neon Ballroom ended up passing it's predecessor, Freak Show, in sales. The record, to date, has sold more than 1.5 million copies.
After the stress of touring and interviews and everything that comes along with being in a famous band, silverchair are taking a much deserved break. They have fulfilled their current contract and haven't resigned quite yet. silverchair have only one plan for the future, and that is a break. The break might last only a year like their last break, or it might be permanent. The only way to tell is to wait and see. There are some songs that have already been recorded that may be released in the future, so stay in tune to see. For now, just listen to your CDs and keep your hopes up! I'm sure this won't be the last you hear from silverchair!